Auckland City Basketball (Incorporated) is a support umbrella, dedicated to like-minded individually-owned club entities that affiliate in an effort to grow basketball throughout Auckland City in a sustainable way that is accessible to all.
Formed out of necessity, we have quickly exploded into Auckland's largest grassroots basketball provider. Boasting Aucklands largest Inter-Club competition, every Saturday throughout all 4 school terms hundreds of young athletes grace our courts from morning till dark.
Above everything ACB values our ethos, people / communities & the use of basketball as a tool to teach life. We acknowledge the differences in our communities & empower clubs to maintain their individual ownership / identity while aligning collaboratively.
Whether you are an existing club or looking to grow from scratch, we have a fully inclusive package to cater.
Simply email:
info@acb.nz
& our team will happily guide you through our simple affiliation process.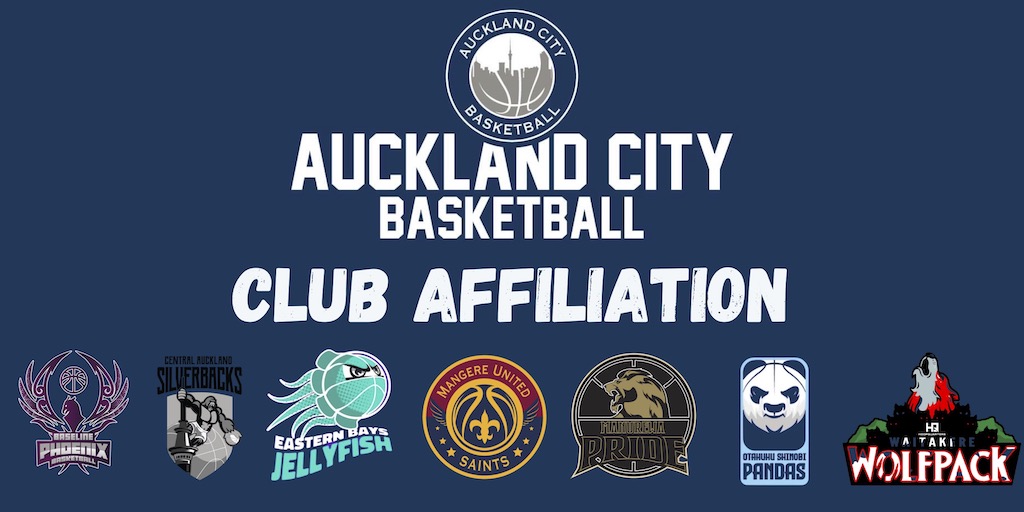 Affiliation includes but is not limited to:
ACB requires basic club information to track growth / future plan
ACB does not look to own individual club databases.
Be fully endorsed by ACB and supported for funding applications
Discounted league entry fees
FREE ACB Coach Development Sessions (Grass Roots – High Performance)
Access to ACB Coaching & managerial resource
Access to ACB expertise in the areas of: Grass roots development, high performance, In-Schools Delivery, Special Needs etc.
FREE ACB Referee Workshops (Introduction to refereeing)
Access to ACB Referee pool
Paid referee pathway
Access to hosted STG / GameDay application
Administer Individual Affiliate Club Membership, both players and volunteers
Utilise in-built payment gateway for collecting Affiliate Club payments
View draws and results of ACB managed competitions
Affiliate Club development: Governance, Policy, Administration
Access to ACB's administration skills for small business entities
Health and Safety, Child Protection, Code of Conduct, Covid protocols
Ability to leverage ACB's online presence for Affiliate Club marketing purposes
Managed content on ACB's social media channels: Facebook, Instagram, Twitter etc.
Dedicated page on ACB's website to advertise your Affiliate Clubs details and programs
Notification of Affiliate Club competitions, programs and events
Access to Steven Adams branded merchandise with ACB-contracted supplier (Steven Adams TeamWear)
Logo creation for New Affiliate Club
Catalogue of Team Apparel with Affiliate Club logo can be ordered & purchased via a direct purchasing agreement with SA TeamWear.
Discounted prices available for Affiliate Club Apparel, ACB Apparel & Steven Adams Apparel purchases
SA TeamWear promotional content
Inclusion on Steven Adams TeamWear Website
Affiliate Clubs each receive their own customised online shop
Weekly club forum meetings, open to all ACB Club affiliates
Affiliate Club ability to sit with the ACB Board quarterly
Ability to attend & vote at ACB Annual General Meeting & any Special General Meeting.
All 4 school terms, 3 mornings per week we offer ACB Breakfast Club Sessions.
Oct to April ACB trial, train both individually & in team settings, prepare game & tournament schedules for those pursuing elite pathways
Our pinnacle event each season is the HoopNation Junior Showcase, NZ's first and only AAU offering.
In our inaugural campaign this year ACB won the 13U & 15U Male divisions.
Find your local ACB Club affiliate:
Follow us @